30 August '23
Ansingh de Lis Z and Querido VG Z impress in Brussels
© Sportfot
The various top competitions received a lot of attention last weekend during the 9th edition of the Brussels Stephex Masters, but of course the young horses also had their say on the grass arena's of Stephan Conter. Next to his established values, Christian Ahlmann took the opportunity to bring our young stallions Ansingh de Lis Z and Querido VG Z back into the ring in Brussels ​​after a very busy breeding season.
The 6-year-old Ansingh de Lis Z, the breeding product of W.M. Lisman, who combined the blood of our chestnut stallion Aganix du Seigneur Z with that of Kannan, again impressed with his scope and his fantastic technique. After a nice 6th place during the opening day on Wednesday, Ahlmann and Ansingh de Lis Z ensured a top performance during the final class on Saturday afternoon. They remained clear in both the 1st and 2nd phase and this performance earned them a 2nd place in the ranking.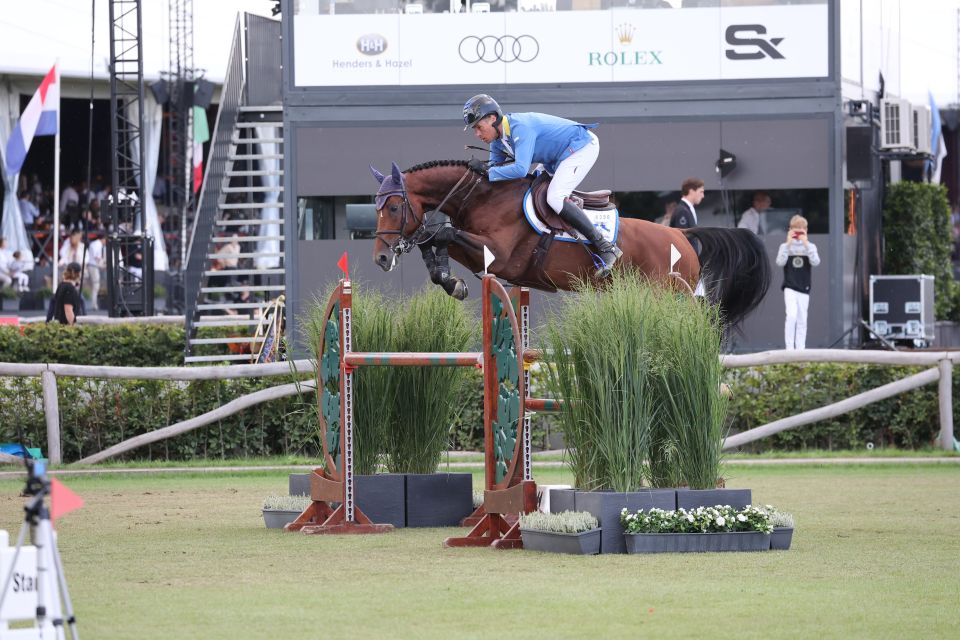 But also the 7-year-old Querido VG Z, the son of our black pearl Dominator 2000 Z and Chellano Z, once again confirmed all the good things we have come to expect from him. After having already achieved a 10th place during the class on Thursday, he also had a leading role during the 1.40m high final class on Saturday. In a jump-off for which 17 combinations were able to qualify, Ahlmann and Querido VG Z again delivered a flawless round and this performance earned them a 5th place in the ranking.