06 September '23
Dominator 2000 Z offspring leave their mark!
© Zangersheide
An exclusive foal auction with only foals sired by one of our Z-stallions, it was the concept of our very first Online Auction Foals Sired by Zangersheide Stallions last night. A collection consisting of 22 foals with a particularly strong Zangersheide touch combined with extremely interesting dam lines were offered for sale and once again charmed many prospective buyers.
After a tough and long bidding duel, the auction topper of the evening was the filly Donatella D'Grandin Z, a daughter of Dominator 2000 Z and Chacfly PS who was bred by Grandin BV and Ann Christin Rihm and who is also a granddaughter of the mare Onatella van 't Roosakker (Vigo d'Arsouilles), who currently jumps at 1.55m level under the saddle of the Belgian rider Karel Cox. Donatella D'Grandin Z seemed to be on its way abroad for some time, but in the end it was a Belgian investor who managed to get his money's worth, for an amount of 26,000 euros.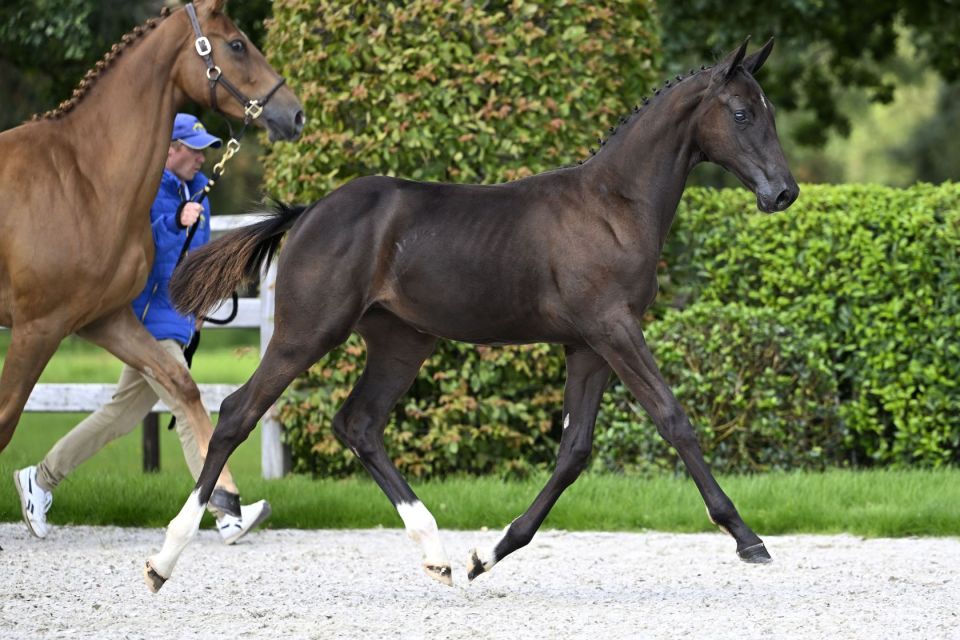 But also the second most popular foal was an offspring of our black pearl with the colt Darwin V/d Drie Eiken Z, a breeding product of Edith Vangeel who combined the blood of Dominator 2000 Z with that of Carthago Z. The dam of Darwin V/d Drie Eiken Z is the mare Cassandra Z and she comes from the same dam line as the Zangersheide approved stallions Hardrock Z (Heartbreaker) and Charlemagne JT Z (Cachas). Darwin V/d Drie Eiken Z was sold for 20,000 euros to a German private person, who bought him for the future sporting career of her riders Kai Rüder and Sandra Auffahrt.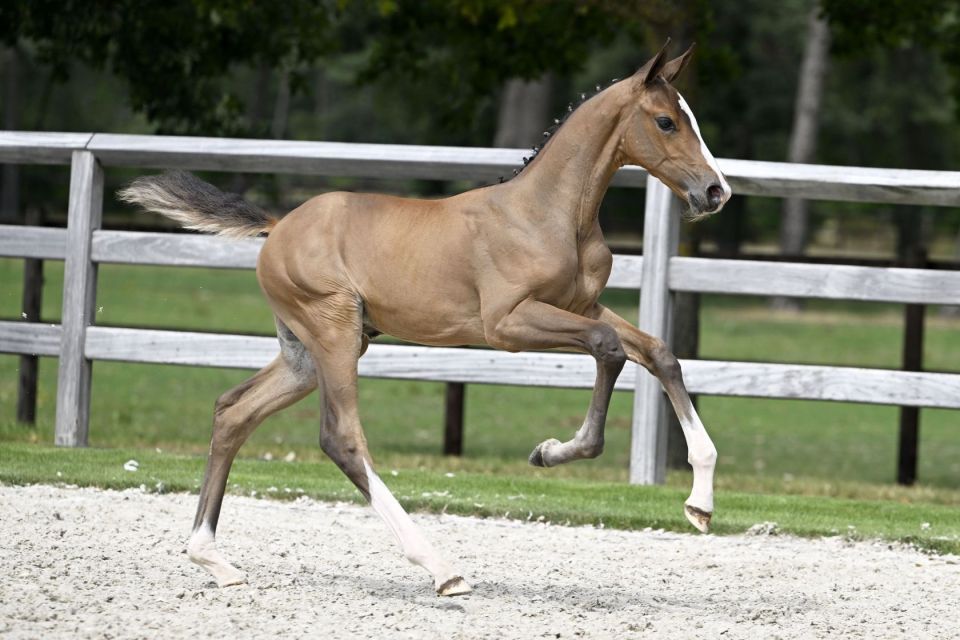 Furthermore, the colt King Crack Z was also very popular during this Online Auction Foals Sired by Zangersheide Stallions. King Crack Z was bred in Germany by Sportpferde Bruhns and is a son of Kassander Van 't Roosakker Z in combination with Levisto Z. He is also a half-sister of the mare Call Me Princess (Chap 47), who jumps at 1.60m level with the Turkish rider Efe Siyahi. King Crack Z found its new owner in the Netherlands for an amount of 17,500 euros.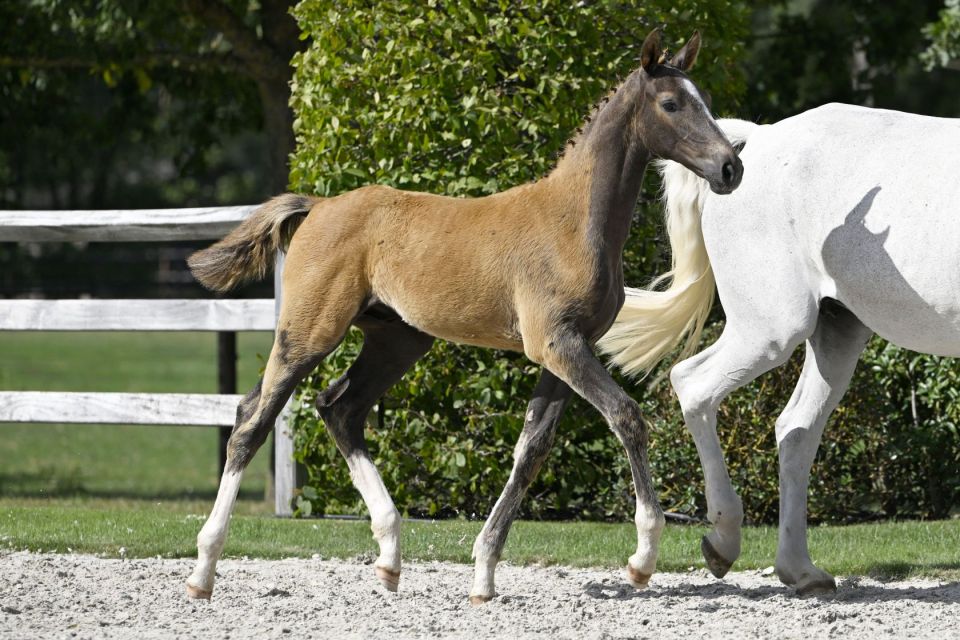 Zangersheide.auction would like to thank all buyers for their trust and wish them every success with their future toppers! We are now preparing for our 3 Zangersheide Quality Auctions, which will again take place during the FEI WBFSH Jumping World Breeding Championship for Young Horses later this month.