23 September '23
Georgia Wells and Obolensky's Dollar Girl win the consolation for the 5-year-olds
FEI WBFSH Jumping World Breeding Championship for Young Horses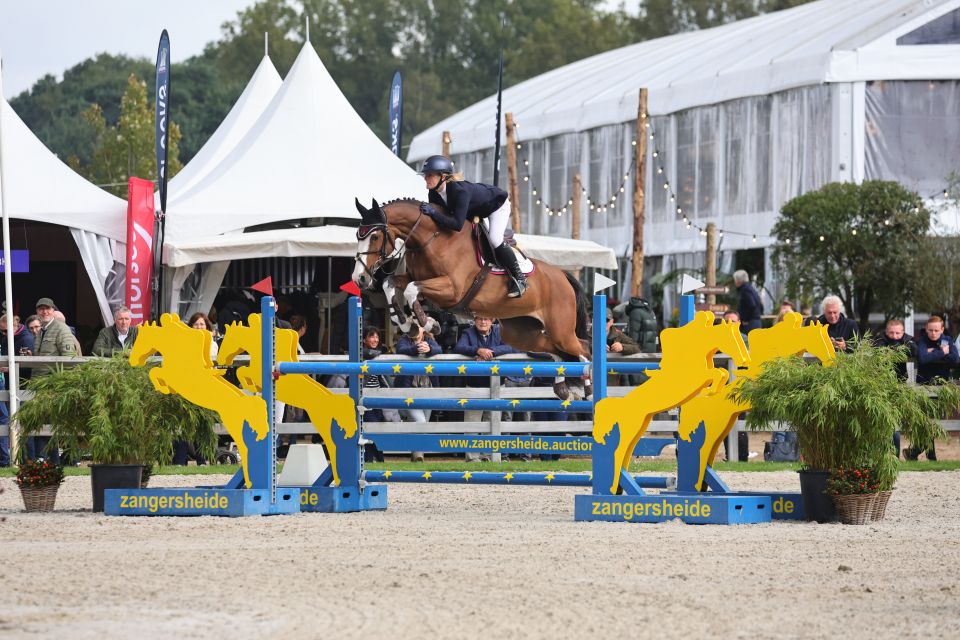 © Sportfot
Next to the consolations for the 6- and 7-year-old horses, also the consolation for the 5-year-old horses was of course on the program today. They jumped their consolation on the Almé Z Arena over a height of 1.25m and, unlike in recent days, today they jumped for a ranking.
The victory went to the British lady rider Georgia Wells with the AES mare Obolenskys Dollar Girl, a daughter of Cristallo 7 and Billy Mexico, who was bred by G. Reynolds. After a flawless round, Wells and Obolensky Dollar Girl managed to stop the clock in 60.59 seconds, leaving the other 149 combinations behind them.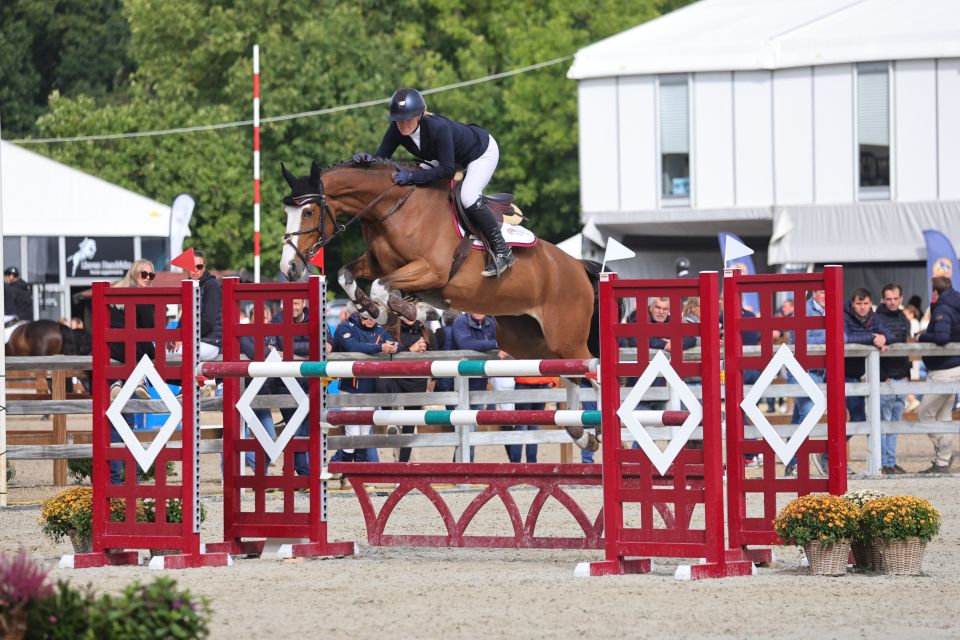 2nd place went to Ireland with Nicholas Connors and the Irish-bred gelding Jump The Gun, a son of I'M Special de Muze and Master Imp XX who was bred by Ann Connors. Connors and Jump The Gun crossed the finish line in 61.65 seconds, following Wells and Obolensky's Dollar Girl by more than a full second.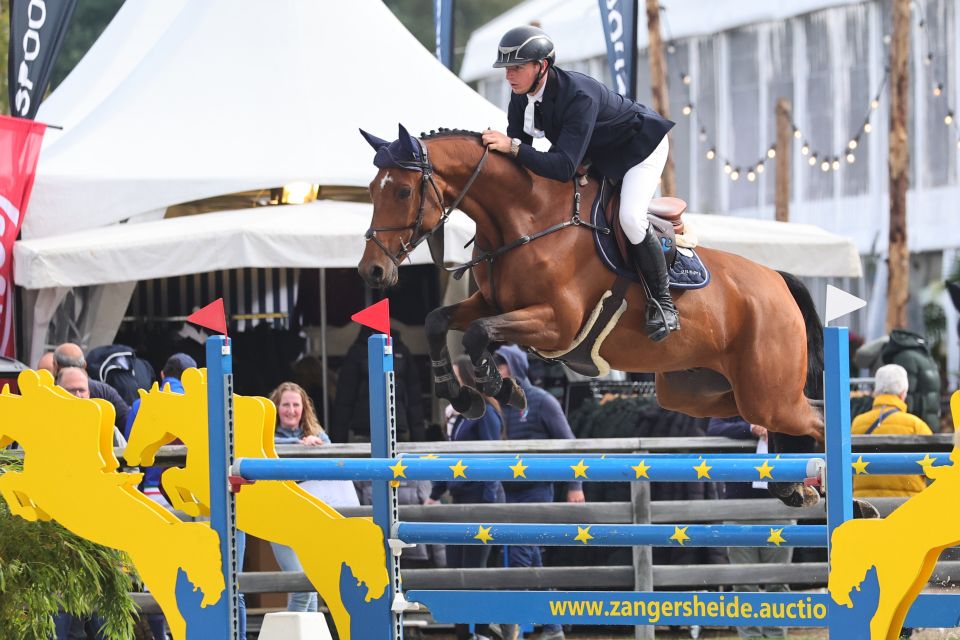 There was also a top 3 ranking for the Finnish rider Henri Kovacs with the Holstein-bred stallion Donnie Brasco, a son of Diamant de Semilly and Casall who was bred by Navojec Zlatko. They also managed to keep all the poles in the cups and managed to reach the finish in 62.68 seconds.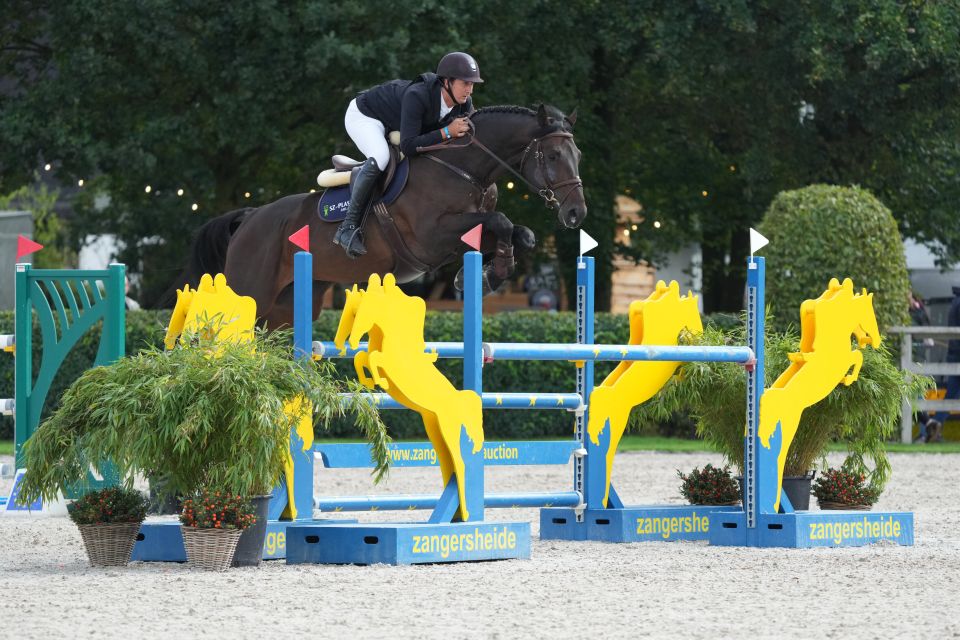 The Swiss lady rider Clarissa Hassmann Crotta with the Oldenburg mare Ogana Blue N (Ogano Sitte x Balou du Rouet – B: Hermann Niemann) and the Italian rider Marco Del Cistia with the Westphalian mare Aido (Colestus x Cornet Obolensky) were the other combinations in the top 5 of the rankings.