17 Mai '23
Zangersheide 1st and 2nd in CSI3* Grand Prix Kentucky!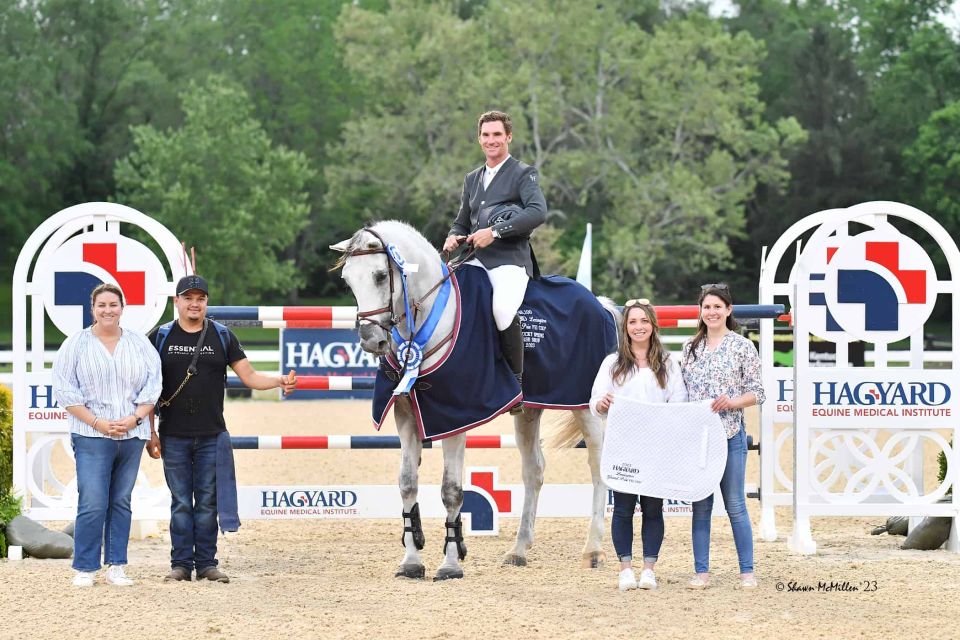 Shawn McMillen Photography
Saturday night marked the first Grand Prix of the season at the Kentucky Spring Horse Show. As the sun set and the show jumping competition came to a climax, a beautiful evening sky set the tone for the $145,100 Hagyard Lexington Grand Prix CSI3* at the famous Rolex Stadium, where 35 combinations battled it out for victory and a huge prize pool. At the end of the very competitive jump-off consisting of 10 combinations, Quentin Judge took first place on the scoreboard with the Zangersheide gelding HH Zorro Z, a son of Zirroco Blue x Escudo I. The excitement was apparent from the finish time, which was only 0.52 seconds faster than the next duo in the jump-off.
The professional course built by Guilherme Jorge (USA) turned out to be extremely technical and also the jump-off was challenging, so that only 6 of the 35 combinations managed to record a double clear round.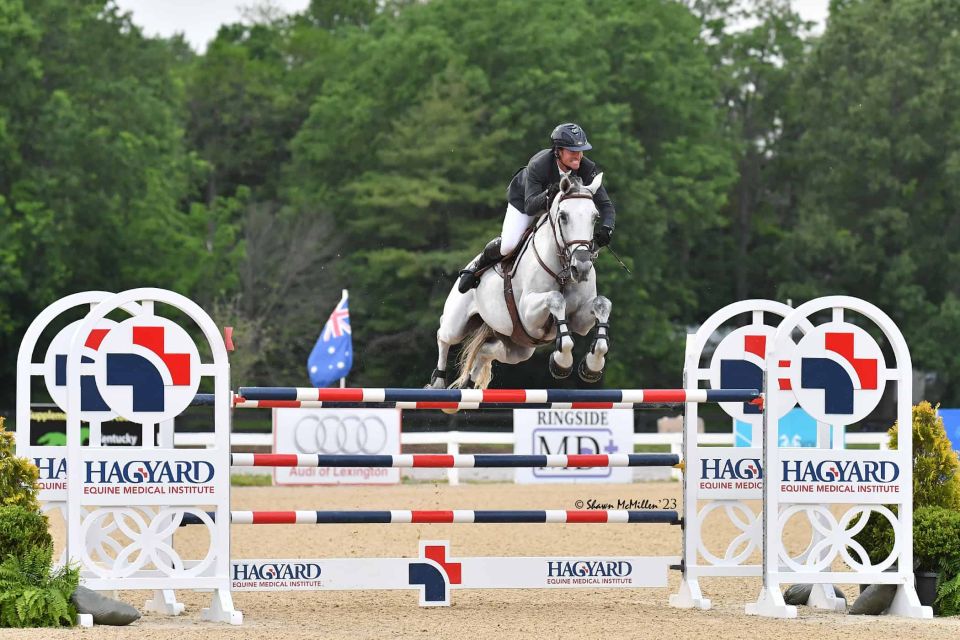 Judge and the Zangersheide gelding HH Zorro Z, bred by Bart Veldeman, quickly showed that the course was right up their alley. In the large Rolex Stadium, every centimeter was used for the course, but Judge and HH Zorro Z jumped convincingly through the first round and it was clear that this duo is already well attuned to each other. HH Zorro Z has been under the saddle of Quentin Judge since 2019 and this experience clearly worked to their advantage. Once in the jump-off Judge gave it all and HH Zorro Z showed once again that he is in a class of his own. It resulted in another clear round and a beautiful jump-off time of 38.76 seconds.
Jessica Mendoza and her I-Cap CL Z, who is also Zangersheide bred, took second place. They were the first to note a strong performance in the jump-off and held first place for most of the jump-off round until Judge and HH Zorro Z entered the ring. I-Cap CL Z was bred by Alexander Liefsoens and is a son of I'm Special de Muze x Air Jordan Z. Mendoza has been riding the bay gelding since 2018, and with success, because the duo already noted multiple top five rankings to their list of honors!