11 Mai '23
GP-Silver for Cicero Z son Ciesto Vd Vogelzang Z in Nancy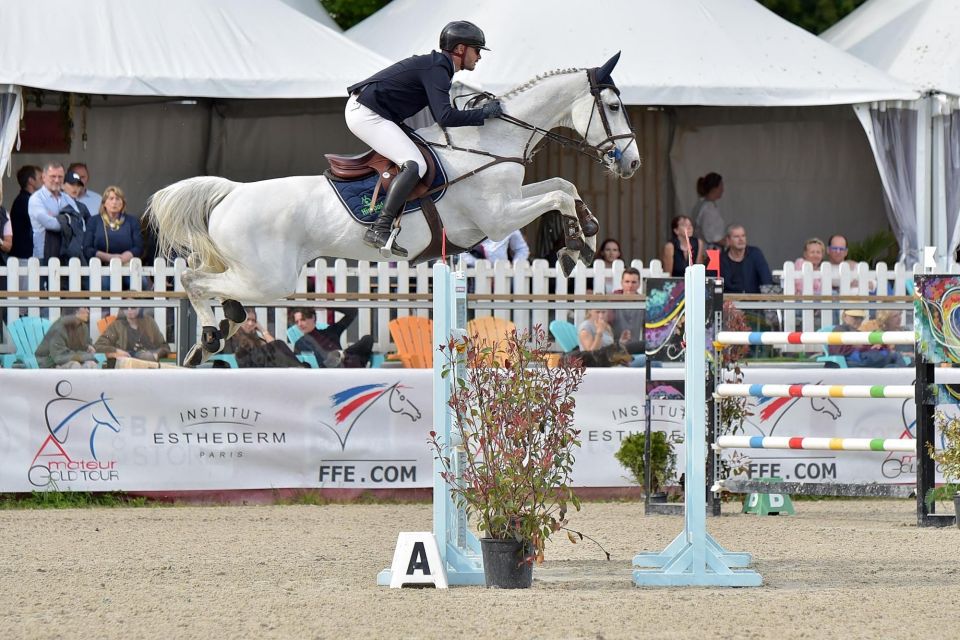 ROMAIN XHEMAL
Last weekend in France there was not only the second week of the Hubside Jumping of St. Tropez, also on Jump'Est in Nancy they jumped for ranking points again. During the CSI2* GP on Sunday there was a podium place for the French rider Romain Xhemal with the 14-year-old grey gelding Ciesto Vd Vogelzang Z, a son of Cicero Z and Ulft who was bred by Peter Wauters. Xhemal and Ciesto Vd Vogelzang Z had already started their show on Thursday with an 11th place in the 1.40m class and were among the 11 combinations that managed to qualify for the jump-off during the CSI2* GP. In that jump-off they again secured a flawless performance and in the end this was good for a nice 2nd place.
During that 1.40m class on Thursday there was also a 2nd place for Xhemal's compatriot Mathieu Laveau with the 11-year-old stallion L'Arko Eres Z (L'Arc de Triomphe x Elan XX - B: Soizic Perruchot). With a clear round in 65.13 seconds, they fell short of victory by 22 hundredths of a second.
On Friday, the Liechtenstein lady rider Jennifer Hochstadter jumped into the spotlight with the 12-year-old stallion Tinka's Hero Z (Tinka's Boy x Caretino - B: Vincent Jourdan and Luc Henry), whom we know from under the saddle of the Frenche rider Simon Delestre. Hochstadter and Tinka's Hero Z remained clear during the 1.45m high Longines Ranking class and jumped to a 4th place in the ranking.
There was also a 1.45m high Longines Ranking class on Saturday in which the French rider Paul Delforge showed himself with the 8-year-old chestnut mare Klaratoya Bel Z (Kigalli x Fortuin Z – b: Frederic Neyrat). They also ensured a flawless performance in this class against the clock and this was good for a 5th place in the ranking.
Finally, the Belgian lady rider Elisa Strubbe was also placed in one class with the 9-year-old gelding Deejay KDW Z (Diamant de Semilly x Vigo d'Arsouilles – B: Emile De Waele). During the 1.40m high speed class on Sunday they ensured a 7th place in the ranking.