20 septembre '23
Five blue/yellow victories in Warsaw!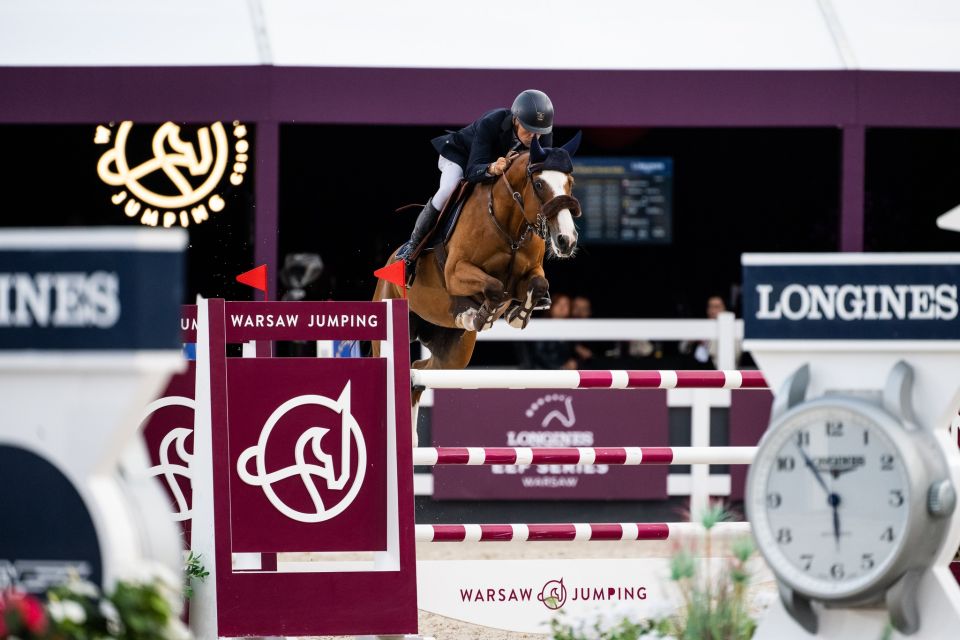 © Warsaw Jumping
The Longines Global Champions Tour of Rome naturally received a lot of attention from the international public in recent days, but an important Nations Cup also took place last weekend with the CSIO of Warsaw. The Zangersheide horses performed strongly in the Polish capital, as they managed to score no fewer than 5 victories.
The Belgian rider Wilm Vermeir achieved one of those victories with the 9-year-old mare Dirina O.H. Z, a daughter of Dicasi O.H. and Clarimo who was bred by Guido Op 't Eynde and with whom Vermeir also won a class in Sopot a few weeks ago. During the opening day on Thursday, Vermeir and Dirina O.H. Z became the winners of the 1.50m high GP Qualifier. In a class against the clock they managed to reach the finish in 65.60 seconds, which put them just under a full second ahead of the competition.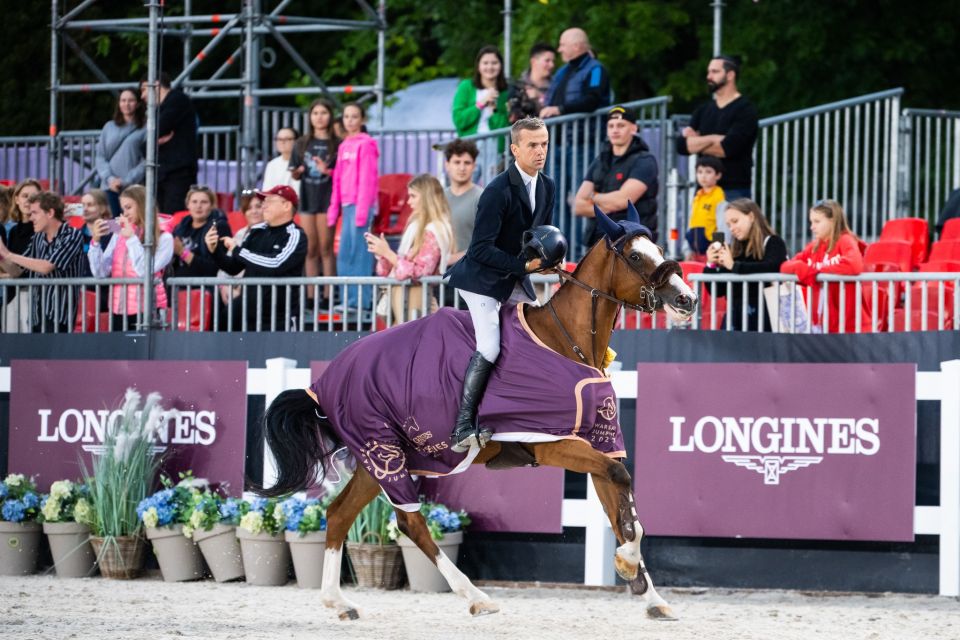 But Wilm Vermeir also managed to secure 2 blue/yellow victories during the classes for the 7- and 8-year-old horses. Both on Thursday during the opening day and on Saturday he became the winner with the 7-year-old mare Belle Amie Vd Dassenheide Z, a breeding product of Jill Goossens who combined the blood of Bamako de Muze with that of Emerald van 't Ruytershof. Vermeir and Belle Amie Vd Dassenheide Z managed to ensure a flawless performance in both classes and managed to outclass the competition twice.
Who also managed to ensure a victory was the Polish rider Jaroslaw Skrzyczynski with the 10-year-old mare Loulou M.P.S. Z, a daughter of Böckmanns Lord Pezi Junior and Semper 4 who was bred in Germany by Marc Pierzina. Skrzyczynski and Loulou M.P.S. Z, who also finished 3rd during the 1.50m GP Qualifier on Thursday, became the winners of the 1.45m class on Saturday. Both in the basic round and in the jump-off, the duo managed to keep all the poles in the cups and with a finishing time of 39.47 seconds they managed to beat the competition. The Belgian lady rider Charlotte Philippe finished 4th in this 1.45m class with her 9-year-old grey gelding Electro vd Kromsteeg Z (Emerald van 't Ruytershof x Der Senate 111 - B: Ann Van Putte). They also managed to achieve a double clear round.
The 5th and last Zangersheide victory came from the Dutch rider Kevin Jochems with the 8-year-old mare Looks Good de Liebri Z, a daughter of Lector Vd Bisschop and Bentley van de Heffinck who was bred by De Liebri BVBA. They triumphed during the class for 7- and 8-year-old horses on Friday and secured a 2nd and a 3rd place during the other days.