20 septembre '23
Nicola Philippaerts takes the first step towards a new Belgian title!
FEI WBFSH Jumping World Breeding Championship for Young Horses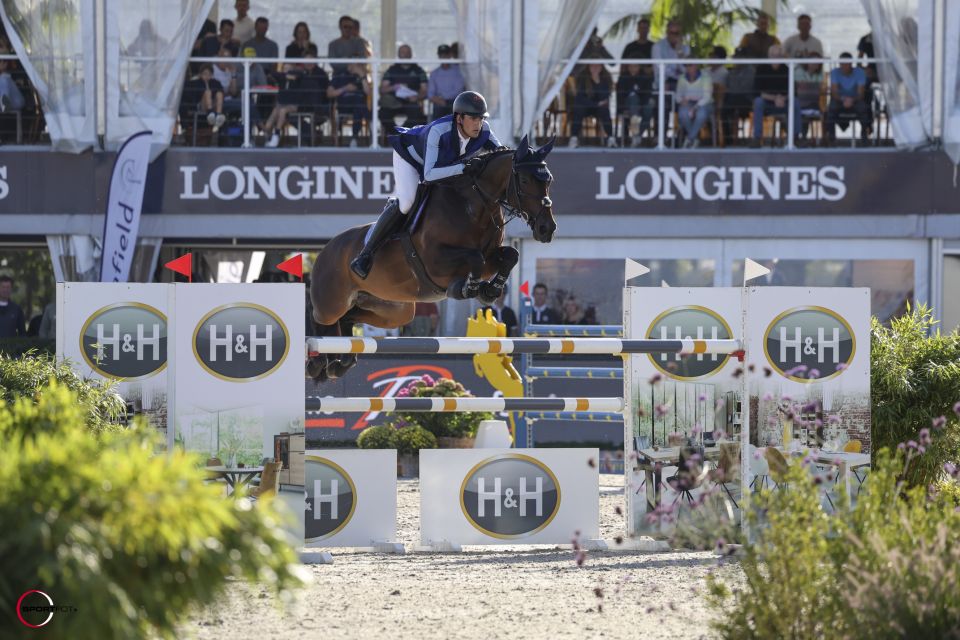 © Sportfot
At Domain Zangersheide in Lanaken, the start signal for the FEI WBFSH Jumping World Breeding Championship For Young Horses 2023 was given this afternoon at 3:30 PM! For 5 days, breeders, owners, riders and spectators will meet each other to enjoy all facets of show jumping. The opening day in Lanaken is traditionally dedicated to the first qualification for the Belgian Championship for Seniors and it became immediately a great afternoon!
One of the top favorites beforehand was undoubtedly reigning Belgian Champion Nicola Philippaerts and he immediately made it clear this afternoon that he is eager to extend his national title. After his victory from last year with Luna Van 't Ruytershof, Philippaerts is counting this year on the 9-year-old Zangersheide mare Klaartje Z, a breeding product of Ties Raijmaekers who combined the blood of Kannan with that of Flipper d'Elle. Philippaerts and Klaartje Z started in the middle of the second part of the competition and immediately provided a particularly convincing performance. They kept all the poles in the cups in this Table C class and with a finishing time of 62.37 seconds they had a lead of more than 4 seconds over the competition!
The silver is currently in the hands of lady rider Virginie Thonon with the 13-year-old SBS gelding Edgard de Prefontaine, a son of Contact van de Heffinck out of an Orlando mother. After a flawless round, Thonon and Edgard de managed to reach the finish in 66.49 seconds and clearly had to acknowledge their superiority in a particularly strong Nicola Philippaerts.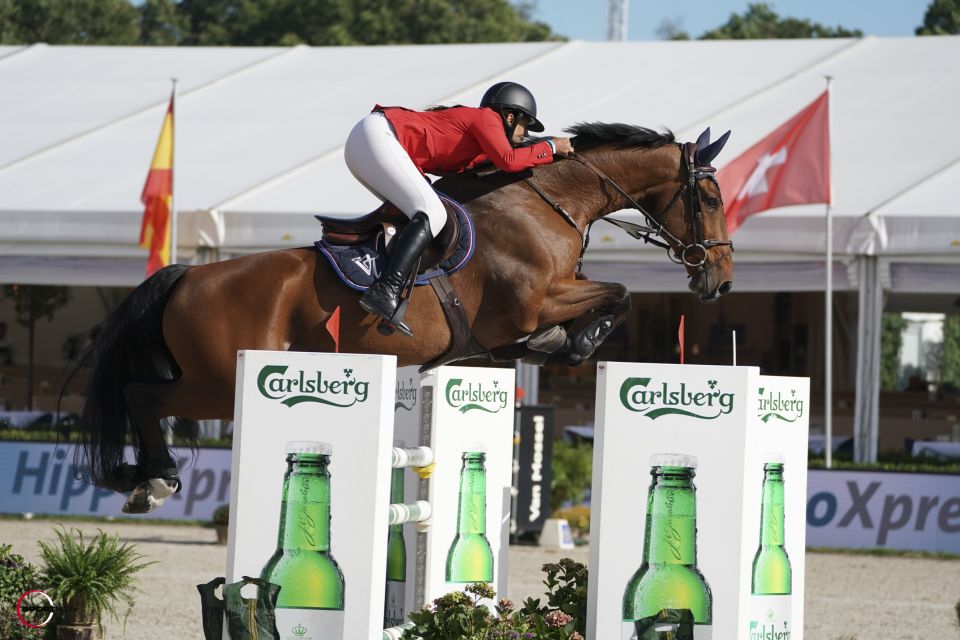 Gilles Thomas is currently in 3rd place with the 9-year-old Selle Français stallion Ermitage Kalone, the son of Catoki and Kannan, with whom Thomas has already impressed several times in recent months. Thomas managed to stop the clock in 67.48 seconds and is currently on the BC podium.
Just next to the podium we see Niels Bruynseels with the 10-year-old mare Nauwsika van de Pereboom (Thunder van de Zuuthoeve x Randel Z) in 4th place and Yves Vanderhasselt with the also 10-year-old mare Nikita van de Koekelberg (Loro Piana Filou de Muze x Cardento VDL) in 5th place. She also crossed the finish line in 67 seconds and a bit, putting them just after the top 3.
The most unlucky one of the afternoon was vice Belgian Champion Thibeau Spits, who definitely wanted to go for gold this year after two years in a row with silver. As the 4th starter in the ring, Spits also jumped a particularly strong round with his 13-year-old grey gelding King Van Essene (Calido I x Chacco Blue), but a small blood spot on the flank of King Van Essene when leaving the ring unfortunately meant the elimination…