09 août '23
Twice €38,000 during the second Zangersheide Online Foal Auction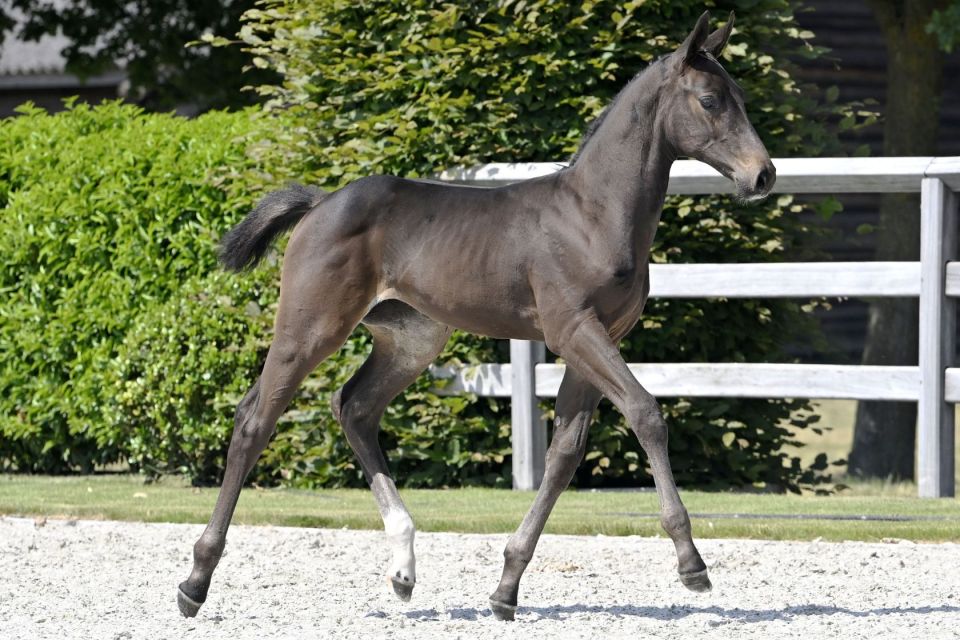 © Zangersheide
Zangersheide.auction prepared itself yesterday evening for the grand finale of the second Online Foal Auction of the season. A collection consisting of 25 foals was offered for sale and once again attracted a great deal of national and international interest. With buyers from the United States to Iraq and prices up to almost 40,000 euros, it became another successful edition!
With a view to the future sport career of his son Zayed Ali, the Iraqi investor Abu Zayed Ali already bought the filly Uzuri 1991 Z during the first Online Foal Auction last month. It turned out that this purchase had pleased him very much, because yesterday evening he invested in no less than 5 new foals.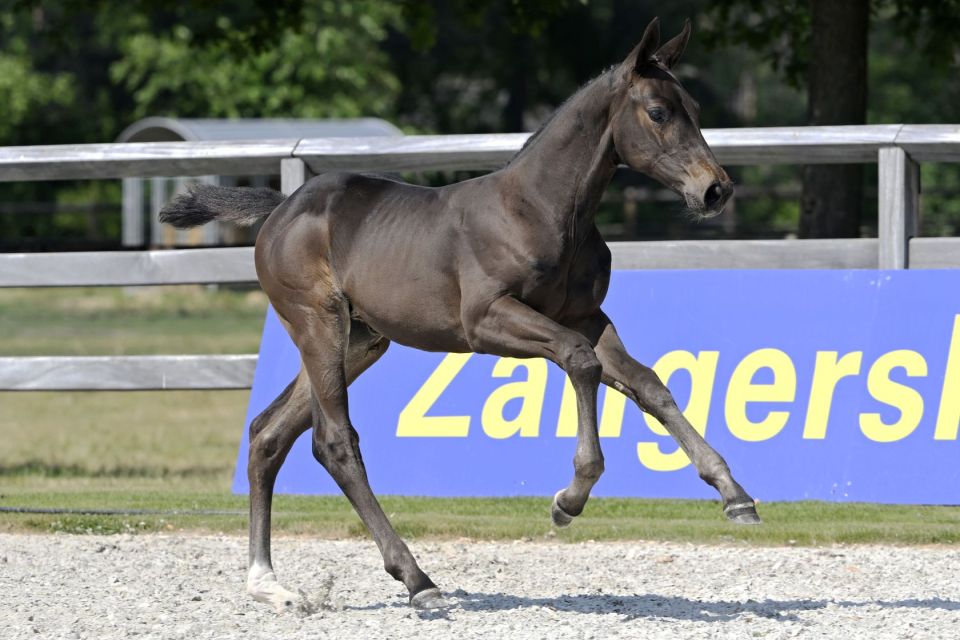 For example, he became the new owner of the filly Chacco Lina Jeba Z, a daughter of Chacco Blue and Artos Z who was bred by Jean Bams. Chacco Lina Jeba Z comes out of the grey mare Aida Z and is thus a half-sister of the GP horses Air Borne Z (Air Jordan Z), Cartos Z (Candillo Z and of course of the Zangersheide approved stallion Cosmos BH (Chellano Alpha Z), who became last weekend in Williamsburg 2nd under the saddle of the American lady rider Mimi Gochman. Chacco Lina Jeba Z was sold for an amount of 38,000 euro.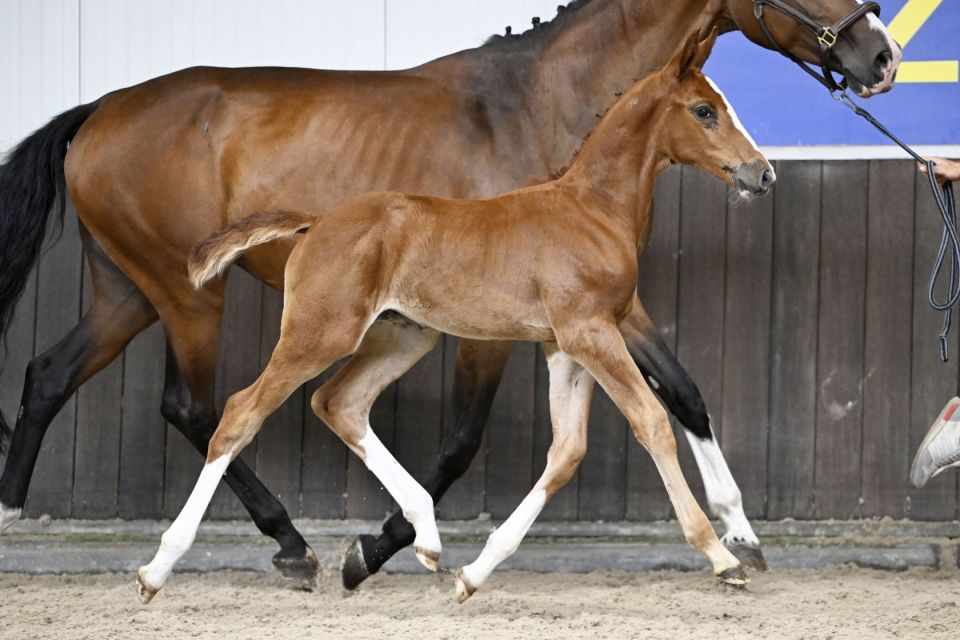 But an amount of 38,000 euros was yesterday also paid for the filly Chakira Van Mander Z. Chakira Van Mander Z was bred by the Lansink family and is also a daughter of Chacco Blue and this in combination with Diamant de Semilly. Dam Nara is also the full sister of H&M Miro, the GP horse of the Belgian rider Olivier Philippaerts. Chakira Van Mander Z found her new owner in Sweden after a nice bidding duel.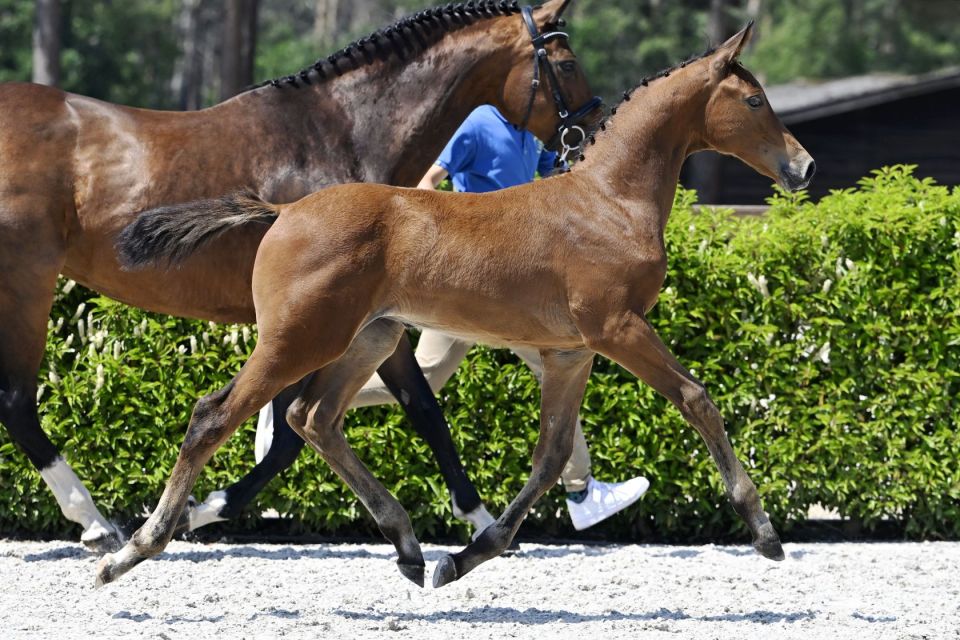 The third most money was paid for the colt Unforgettable Touch Z, who was sold as last. Unforgettable Touch Z was bred by Harald Gassen, who combined the blood of World Cup winner United Touch S with that of Quattro B for his breeding product. He also comes from the same dam line as the GP horses Chapter One (Carry Gold), Quattro Queen (Quattro B ) and Naiade d'Elsedam Z (Nabab de Rêve). Unforgettable Touch Z could count on a lot of interest and it was ultimately the Iraqi Abu Zayed Ali who became the new owner for an amount of 33,000 euros.
Zangersheide.auction would like to thank all buyers for their trust and wish them every success with their future toppers! We are now preparing for the second Stud 2000 Online Auction, for which the collection is online already. This auction will run from Saturday, August 19 to Tuesday, August 22.