16 Mai '23
Agana van het Gerendal Z shines in San Juan Capistrano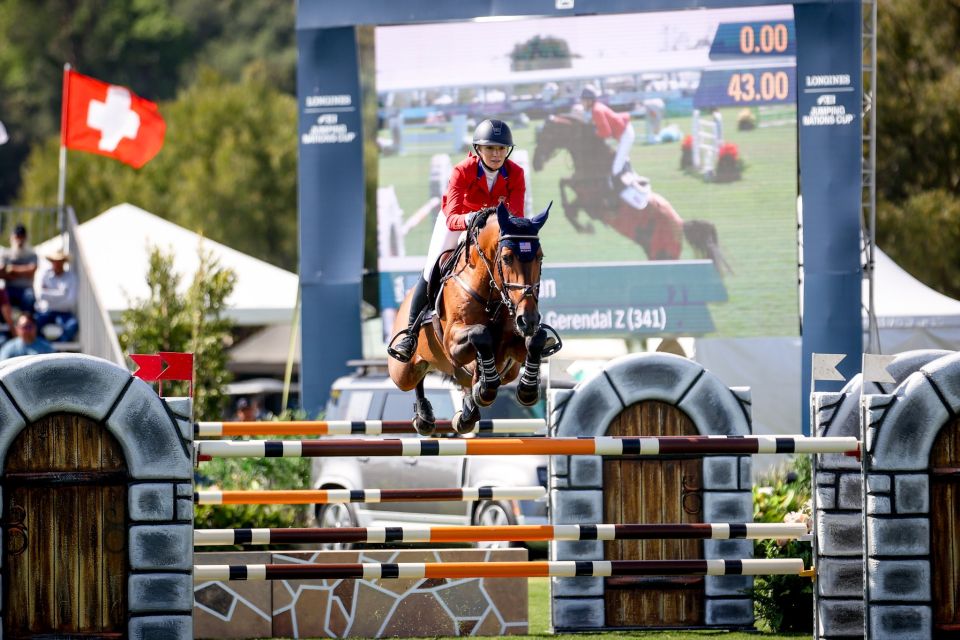 © USA Jumping
While in Europe we could watch the five star shows of Madrid and Windsor, on American soil there was the CSIO5* show of San Juan Capistrano. It becale again a top weekend for the American lady rider Lillie Keenan with her 12-year-old stallion Agana van het Gerendal Z, a son of our chestnut stallion Aganix du Seigneur Z and Topas who was bred in the Netherlands by Ben Verhey.
During the opening day on Thursday, Keenan and Agana van het Gerendal Z immediately secured a resounding victory by writing the 1.50m GP Qualifier to their list of honors. In a class against the clock, the successful duo entered the ring as the third last combination and with a very fast round in 58.96 seconds they were almost 4 full seconds ahead of the competition.
Lillie Keenan: "We really grew up together. I bought him as a young horse, and we've gone through every stage. I jumped him in all the youngster finals, and now I'm jumping him in grand prix. He's really been a heart horse and a family horse. Our partnership has become really strong because of het people around us – my head groom Cory Tual and my mom, who has been the biggest believer in Aggie from the beginning. He's a horse that every time that you go to a show, you have a chance to win any class you put him in."
On Friday, Keenan also counted on Agana van het Gerendal Z for the CSIO5* GP. However, the basic round turned out to be a difficult task here, because only 2 combinations managed to stay clear and qualified for the jump-off. Keenen and Agana van het Gerendal Z suffered 4 penalty points in the basic round, which ultimately resulted in a 5th place in the ranking.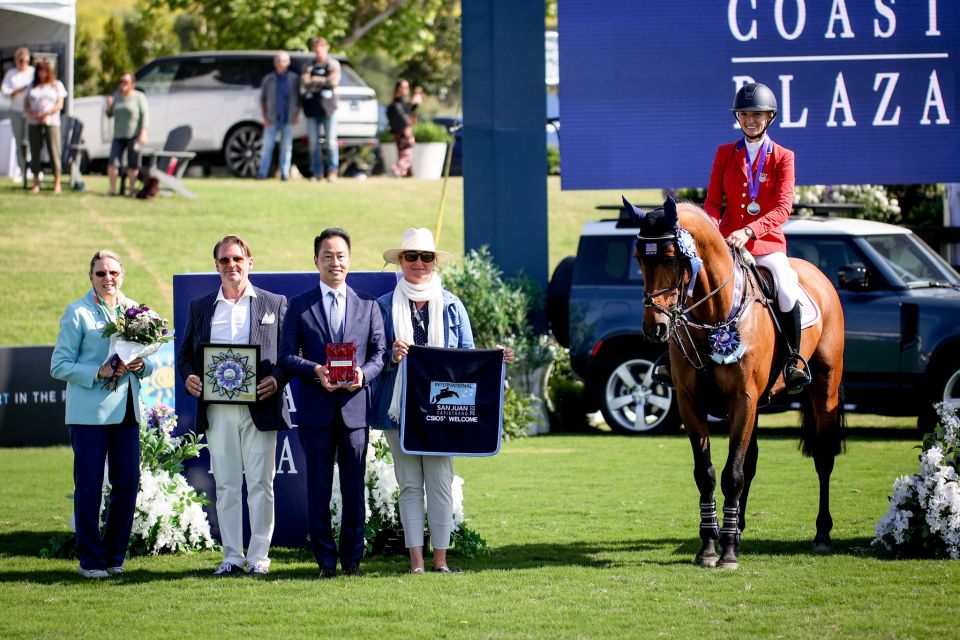 In San Juan Capistrano, there was also success for the blood of our grey stallion Contagio Z. During the CSIO5* Nations Cup on Sunday, the American rider McLain Ward managed to ensure 2 clear rounds with his 10-year-old chestnut mare Contagious (Contagio Z x For Keeps – F: Andreas Eisenmenger) and with that performance the duo had an important share in the American victory!
During the 1.50m high speed class on Saturday, the Canadian rider Sean Jobin secured a podium place with the 11-year-old grey gelding Coquelicot vh Heuvelland Z (Catoki x Cassini II – B: Frans Nollet). He left all the poles in the cups and this performance earned them a 2nd place in the ranking. The American lady rider Skylar Wireman jumped to a 7th place in this class with the 12-year-old stallion Chirolito Z (Cederic Z x Prince de Revel – B: M. & R. Melchior-Kierkegaard).
Next to the CSIO5* competition, there was also a CSI2* competition in San Juan Capistrano, in which the American rider Alexis Sokolov delivered some strong performances with the 10-year-old grey mare Calciet EB Z (Cornet Obolensky x Berlin – B: LVP Stables). After a 5th place during the 1.45m class on Friday, they managed to jump to a 10th place during the CSI2* GP on Saturday.