Location
Domein Zangersheide
Belgium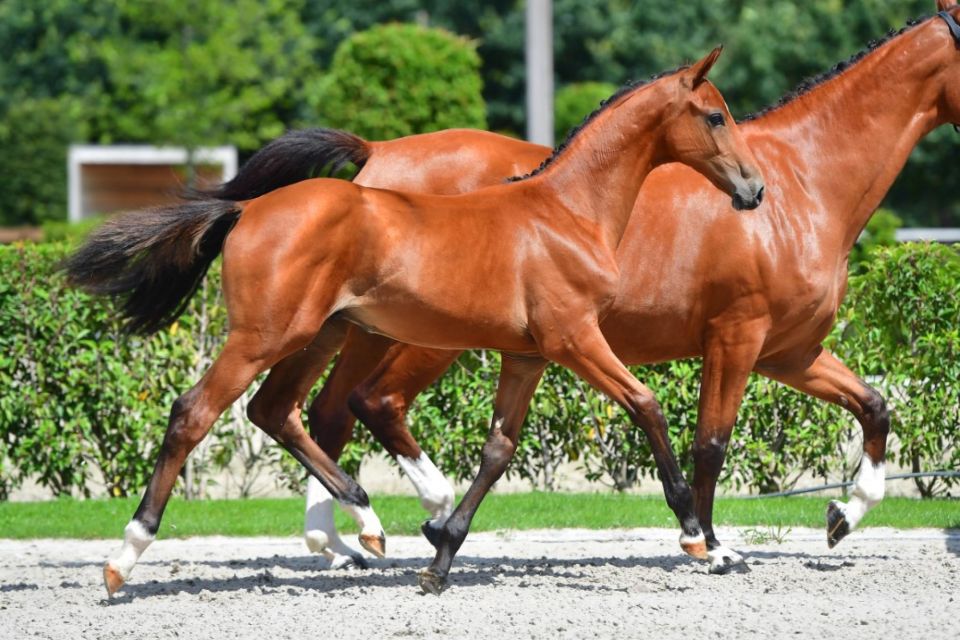 ---
The annual Z-Festival remains the best parameter for breeding. The Foal Championships of Zangersheide in Lanaken shows the trends of tomorrow. A representative sample of 500 foals are presented to an international jury. On the stands and along the paddocks everyone is the jury; breeders critically asses the offer and evaluate the newest combinations. Dealers are eager to anticipate the market.

Z-Festival is lucrative and educational in many respects. It is also important for the Z Quality Auction and the Zangersheide Online Auction. Many foals start at Z-Festival with the hope of being selected for the auction. For others it is just an educational exercise. Foals are groomed and plaited and many are travelling on the road for the first time. How will they cope with their new environment, how will they react to the public? All educational experiences for the little ones. It is no different for the breeders. How are they doing in breeding? How will an independent jury evaluate their foal? And what did their colleagues breed?

It is clear that breeders and dealer attach a lot of value to Z-Festival for several reasons. Nowhere else will you find as many foals together in two days, which makes it an interesting market place straight away. In addition, the views of the jury are much appreciated. Because they are objective and have no prejudices. Naturally not everyone will agree with their views, although everybody is convinced that the jury gives an honest assessment. And that may even be called unique. It explains the great popularity and high number of entries. In Lanaken it does not matter who you are or how you bred, only the result counts, irrespective of names and numbers. At Z-Festival everyone, without exception, has the same chance, because the jury gives an independent and expert opinion and that reputation is immaculate.

Also for horses
Not only the foals, but also the young horses have a place in the four day Z-Festival. The 3-yr-olds will be judged in free jumping.
​We hope to welcome you at our Zangersheide events.
15/02/24 - 17/02/24
Stallion Approval
/
Studbook
/
The Zangersheide International