Studbook Zangersheide vzw was founded in 1992 by Léon Melchior with the ambition to breed showjumper horses of the highest quality. Performance breeding with the focus on showjumpers, across national borders. Studbook Zangersheide vzw triggered a revolution in the showjumper world which until then had been a regional and protectionist affair. Nowadays Studbook Zangersheide ranks with the largest and most dominant studbooks in the world and across the world more than 10,000 foals per year are registered with that characteristic 'Z' suffix behind their names. Zangersheide horses are competitive, fast and perfectly adapted to the contemporary showjumping sport, which is why they are so incredibly popular all over the world. Think for example of Scuderia 1918 Tobago Z, Beauville N.O.P. Z and Dominator 2000 Z who week after week excel at the largest events in the world!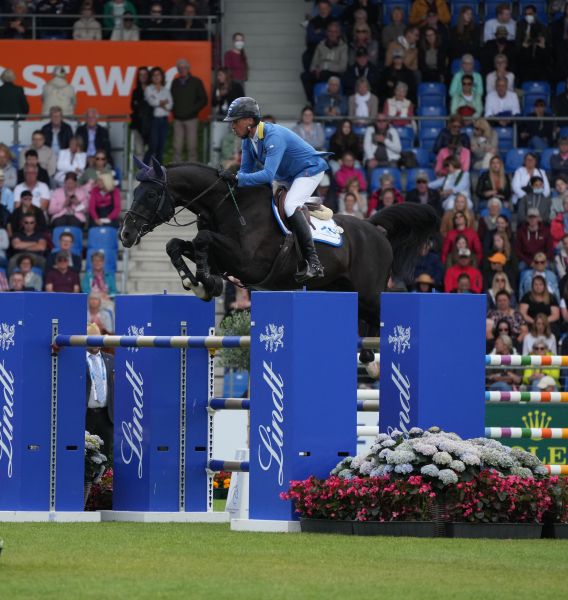 Studbook Zangersheide, established in 1992, is the fruit of the passion and vision of its founder Léon Melchior, who lived to make the breeding of showjumper horses his life's work. Over the years Zangersheide has blossomed into a leading expertise- and practice centre at the forefront of modern showjumper breeding.
Judy-Ann Melchior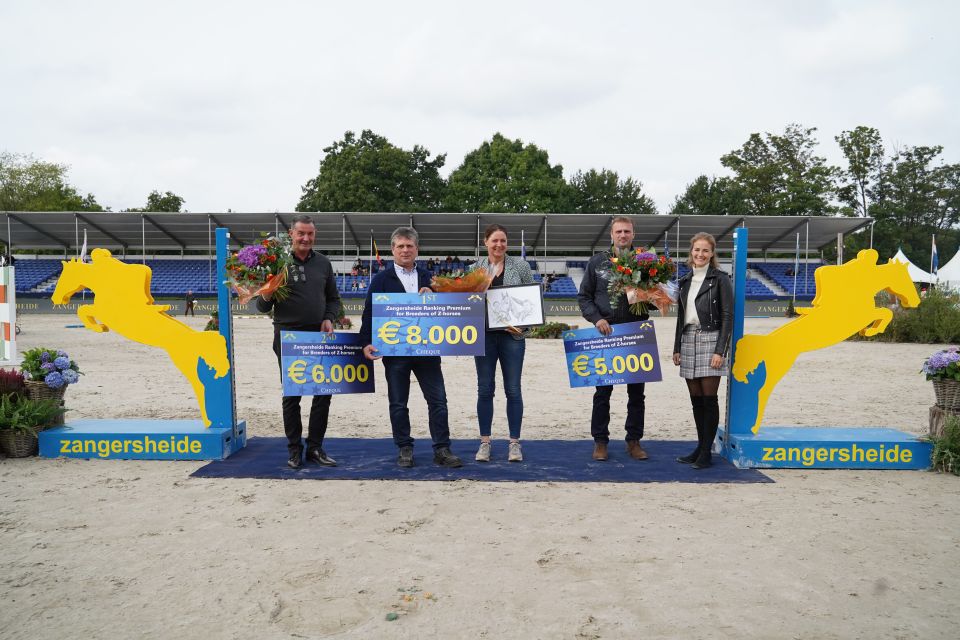 Becoming a member
Members of Studbook Zangersheide benefit from lots of advantages. Members have free access to the online database, they can take part in the Z-Festival, in stallion inspections and the selection days of our auctions. On top of all that our members have the benefit of favourable conditions when using top stallions. And four times a year members receive our Z-Magazine as well as the annual stallion catalogue, all free of charge.
Registering your foal
Give your foal the recognition it deserves and register your foal with Studbook Zangersheide now. Because Zangersheide is unequivocally the top studbook for exceptional showjumping horses worldwide.
REGISTERING YOUR FOAL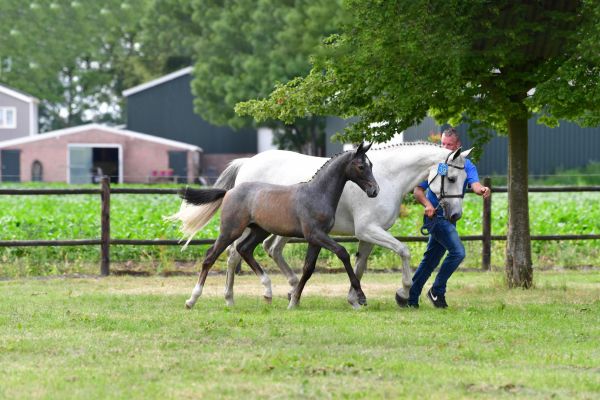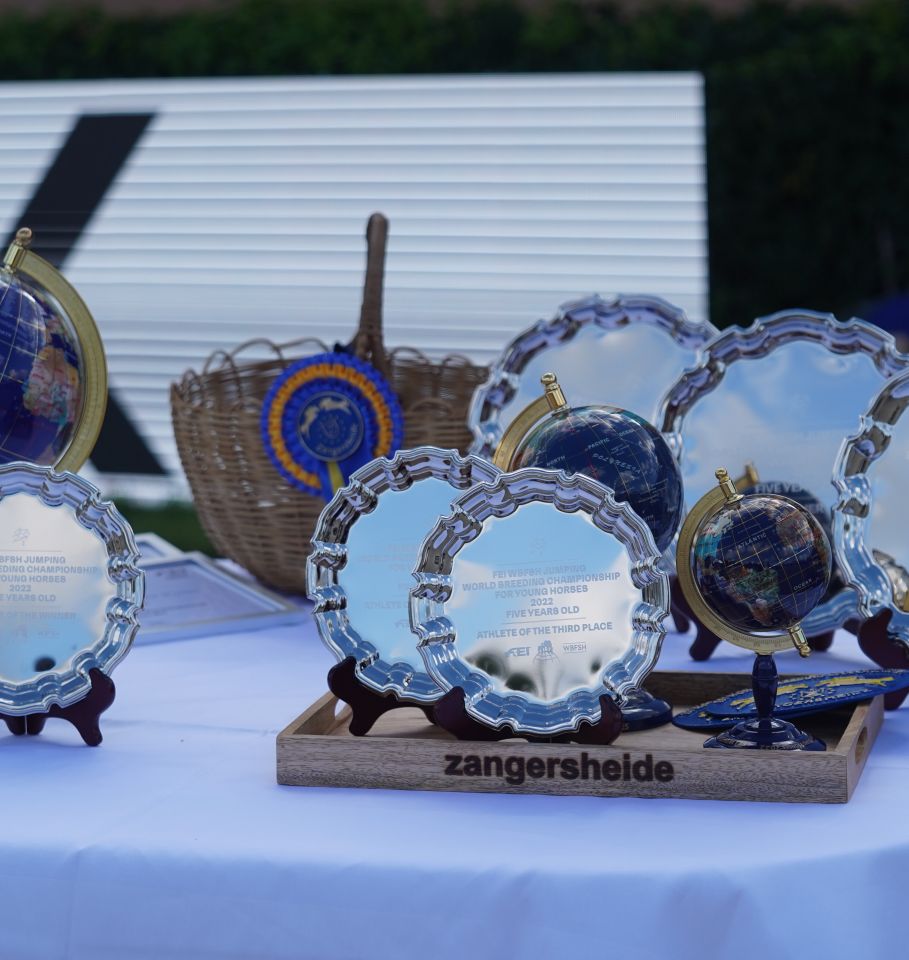 Results
Time and again Zangersheide horses prove themselves to be outstanding performers in showjumping sports. From Grand Prix events to prestigious championships, Zangersheide horses continue to make their mark and prove to be competitive in the highest echelon of the sport.
Z-Magazine is an interesting magazine offering its readers a wealth of information and insights into the world of Zangersheide. Its fascinating content features in-depth articles and interviews about events, successful breeders, exceptional horses and the latest developments in the horse industry. From training tips and breeding techniques to inspiring tales and stunning photography, the Z-Magazine immerses its readers in the captivating realm of sport horses. For breeders, riders and passionate horse lovers alike, Z-Magazine offers a gripping reading experience that keeps everyone up-to-date and inspired.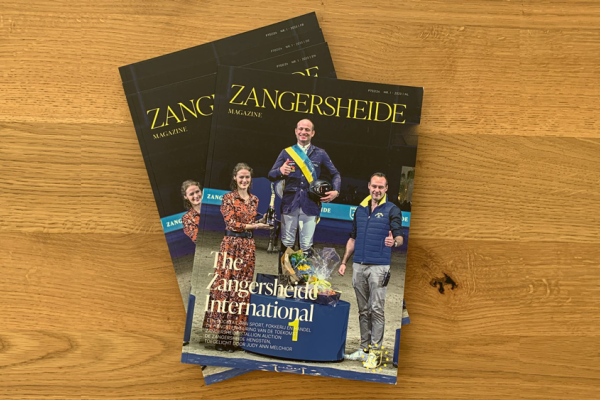 Discover our shop
The Studbook Zangersheide webshop is the place to be for horse lovers who are looking for products of top quality. From classy clothing to exclusive items from the Zangersheide brand, the webshop guarantees that customers can display their passion for the sport in style.