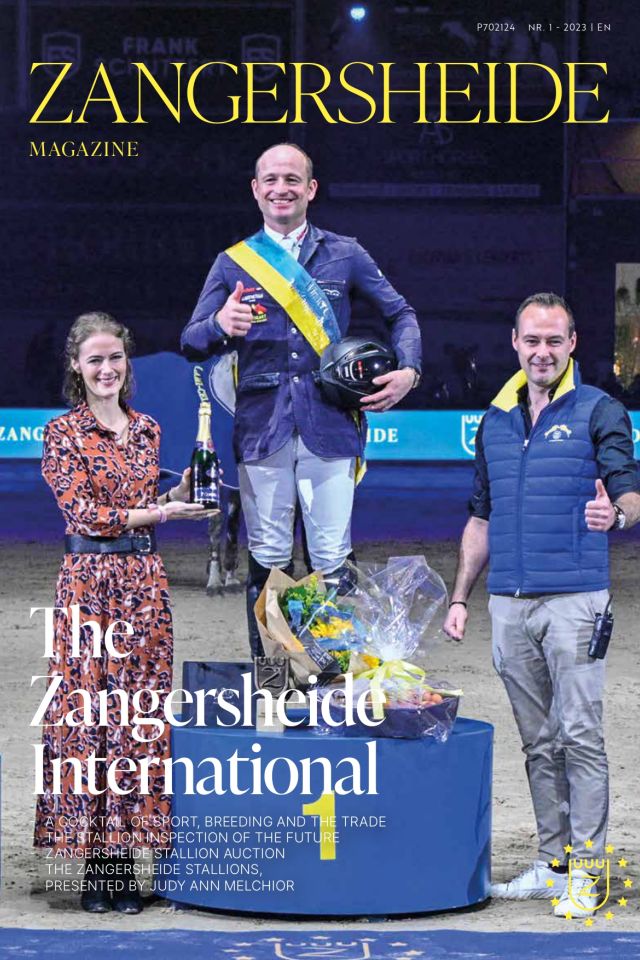 Z-Magazine
The Zangersheide Magazine is the official journal of Studbook Zangersheide vzw and is published four times per year with full-colour issues appearing in Dutch, German, French and English. The Zangersheide Magazine features exclusive interviews with breeders and riders of Zangersheide horses, veterinary articles and the latest news about events organised by Studbook Zangersheide vzw. This premium equine sport magazine offers a wealth of information, tales and insights that will certainly appeal to horse lovers, breeders, riders and fans.
No matter if you are looking for training tips, breeding advice, or merely wish to immerse yourself in the fascinating stories of remarkable horses and their journey to success, Z-Magazine simply has it all. Every issue is painstakingly compiled to offer readers a mix of educational, inspiring and entertaining content.
Dive into the 'World of Zangersheide' with this Zangersheide Magazine and discover the extraordinary stories, insights and inspiration which make this magazine a must-read for every person with a passion for breeding, horses and the sport!
Any more questions? We are happy to help!
Contact us