Location
Domein Zangersheide
Belgium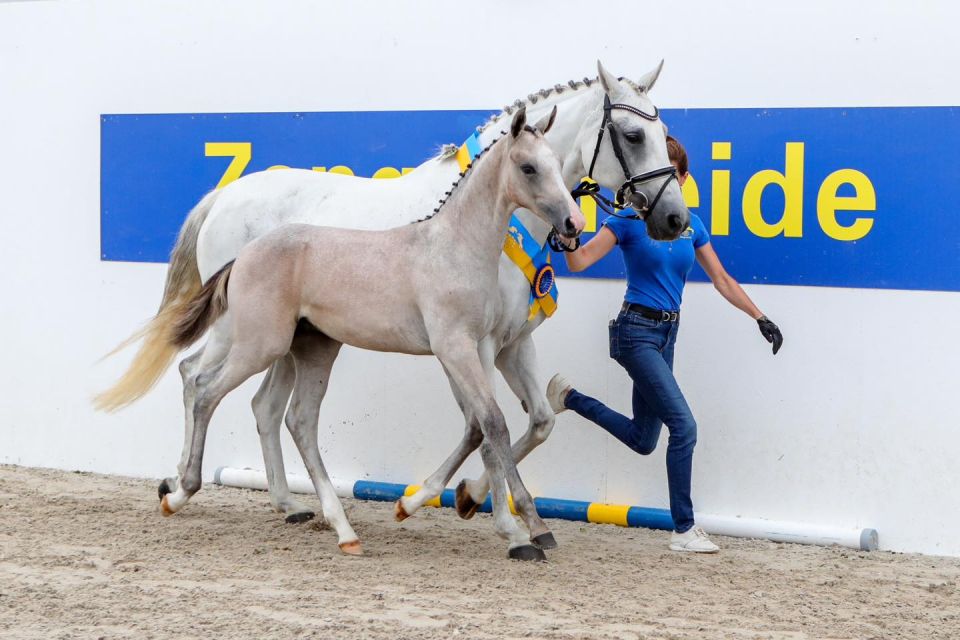 ---
The annual Z-Festival remains the parameter of choice for breeding. The Zangersheide Foal Championship in Lanaken shows the trends of tomorrow. A representative sample of some 500 foals is presented to an international jury and in the grandstand and along the paddocks everyone is a judge; breeders critically assess the offer and evaluate the newest combinations. Traders are the first to get ahead of the market.
The Z-Festival is lucrative and educational in many ways. In fact, it is also important for the Z Quality Auction and the Zangersheide Online Auction. Many foals participate in Z-Festival with a view to an auction selection. For others it is a learning experience. Foals are polished and groomed and many are transported for the first time. How do they deal with a new environment, how do they react to public. All are learning experiences for the foals. It is no different with breeders. Where do they stand with their breeding? How does an independent jury judge their foal? And what have their colleagues bred?
It is clear that breeders and dealers value the Z-Festival for various reasons!
Nowhere will you find so many foals together, which already makes it an interesting marketplace. In addition, the judgment of the jury is highly valued. Because it is conducted objectively, without bias. Of course, not everyone will agree with the verdict, although everyone agrees that the jury judges in good conscience. And that may even be called unique. That explains the great appreciation and the high number of entries. In Lanaken it does not matter who you are or what you have bred, only the result counts, regardless of name or number. At the Z-Festival everyone without exception has an equal chance, because the jury judges independently and expertly, and that reputation is impeccable.
Also for horses
Not just foals, young horses are also featured during the four-day Z-Festival. Three-year-olds will be judged over the jump at liberty.
15/02/24 - 17/02/24
Stallion Approval
/
Studbook
/
The Zangersheide International