02 May '23
Comilfo Plus Z son Landon wins the CSIO5* GP of San Miguel de Allende!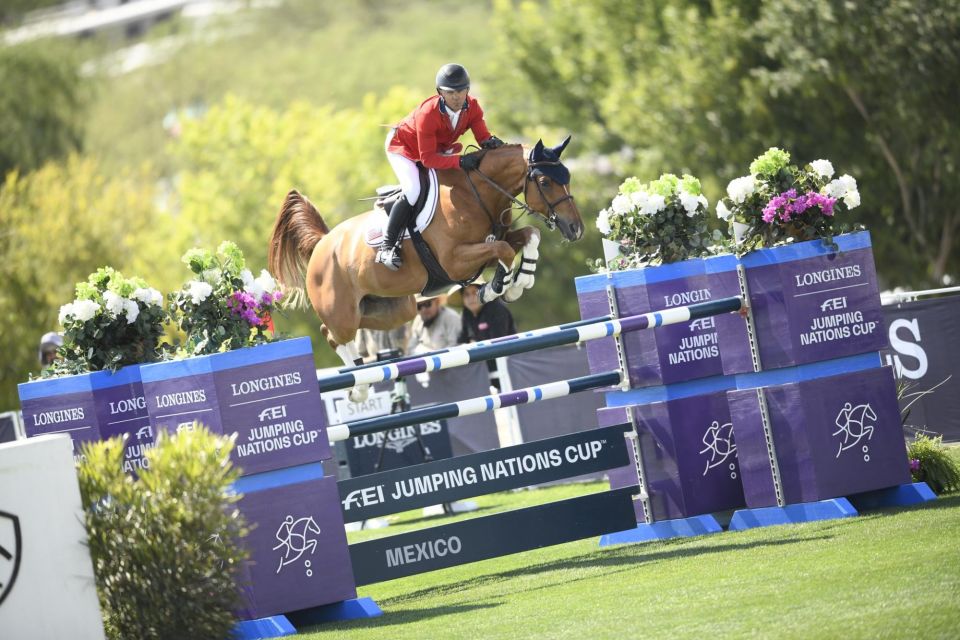 © USA Jumping
What a top weekend again for the American rider Kent Farrington and his 10-year-old chestnut gelding Landon, the son of our chestnut stallion Comilfo Plus Z and Quadrillo who was born at the home of breeder Danny Nijs as Crack de Nyze Z! After Farrington and Landon already won the CSI3* GP of Wellington International at the end of January, they now also wrote their first CSI5* GP on their list of honors last weekend.
Farrington and Landon competed in San Miguel de Allende, Mexico, where they were also part of the American team during the CSIO5* Nations Cup on Friday. After a fault during the first round, they stayed clear during the second and decisive round and so played an important role in the victory of the American team.
But Farrington and Landon kept the best for during the CSIO5* GP on Sunday afternoon. After a clear round, they were one of the 6 combinations that managed to qualify for the jump-off. They appeared at the start again as the 4th combination and with a clear round in 38.32 seconds they had more than half a second ahead of the competition.
It became also another successful weekend for Farrington's compatriot Laura Kraut with the 9-year-old mare Bisquetta, a daughter of Bisquet Balou van de Mispelaere who was born at the home of breeder Claire McCarthy-Winters as Bisquetta Squalls Estate Z and with whom Kraut jumped to a nice 3rd place during the Longines Global Champions Tour of Mexico City the week before. Kraut and Bisquetta also qualified for the jump-off during the CSIO5* GP in San Miguel de Allende and they secured a 6th place after seeing a pole roll out of the cups in the jump-off.
On Friday morning, the duo jumped already into the picture by claiming the victory during the 1.50m class. In a jump-off for which 10 combinations were able to qualify, they once again delivered a flawless performance and with a finish time of 42.27 seconds they beated the competition.