21 September '23
Faut-Il des 7 Vallons wins Sires of the World qualifier class
FEI WBFSH Jumping World Breeding Championship for Young Horses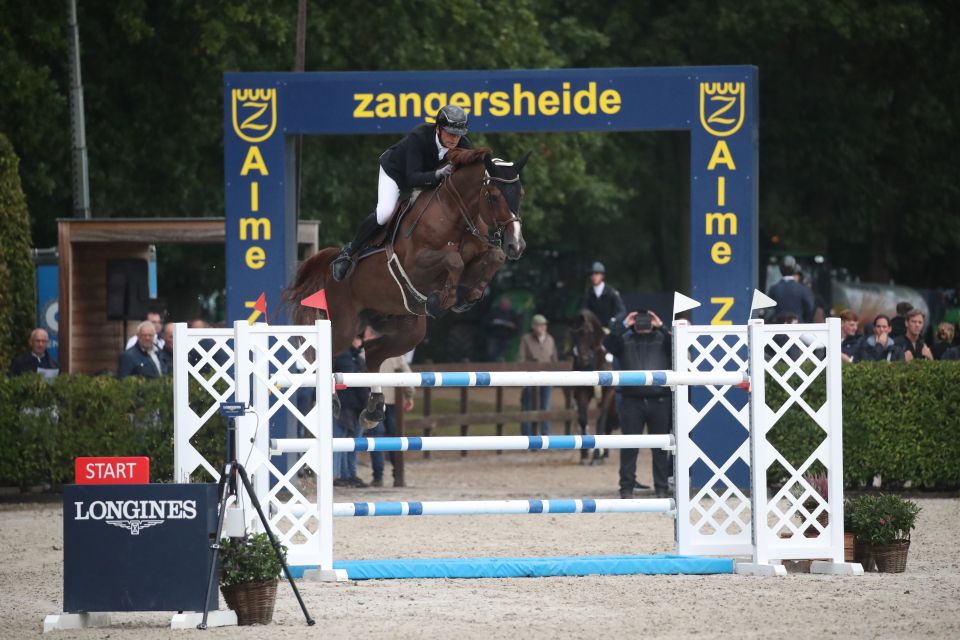 Faut-Il des 7 Vallons with Pascal van Laethem
A total of 47 approved stallions competed today in the qualification test for the Sires of the World. The 12-year-old Faut-Il des 7 Vallons managed to win the qualification for Sires of the World in formidable fashion under Pascal van Laethem. This stallion is no stranger to international show jumping. With Gregory Wathelet, he already jumped at 1.60m level.
The BWP eight-year-old stallion Phenomene Bleu VDM (Diamant de Semilly - Nuance Blue VDM Z x Nabab de Reve, breeder: VDM/family Bruggeman) came second under the saddle of Sven Joseph Hadley. The dam of this stallion jumped at 1.60m under the saddle of Lorenzo de Luca. VDM's breeding is well known in showjumping horse breeding. They are also the breeder of Daniel Deusser's top horse Killer Queen VDM.
Doron Kuipers sent the KWPN-approved I Am Codex (by Codex One x Calvaro F.C., breeder: Tinus van der Bruggen), to third place. The cards will be shuffled again during the final of the Sires of the World. This will take place on Friday afternoon.