23 September '23
Nicole Lockhead Anderson and Conthargo PS triumph in the consolation for the 7-year-olds
FEI WBFSH Jumping World Breeding Championship for Young Horses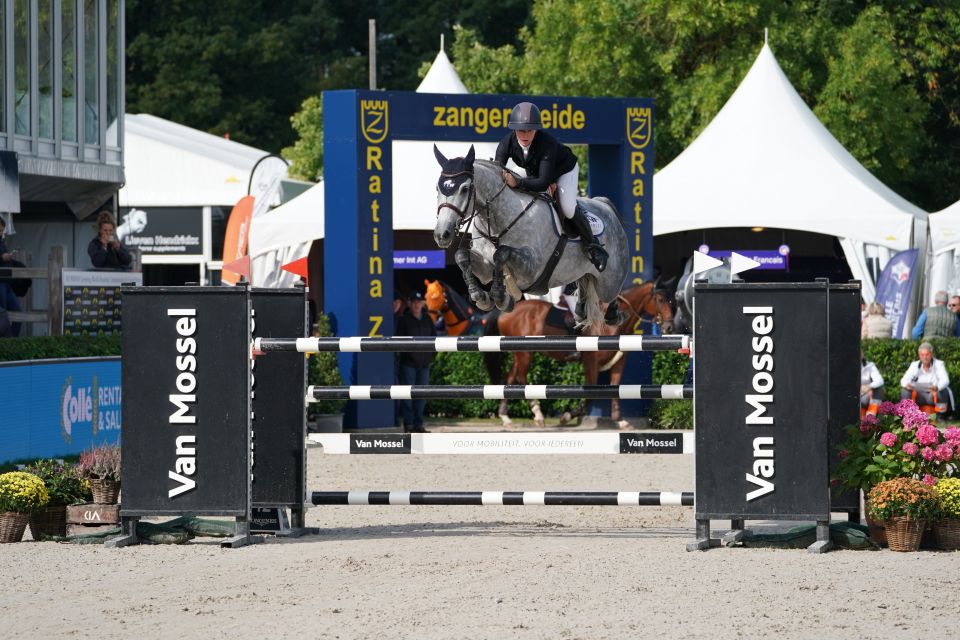 © Sportfot
While we look forward with great anticipation to tomorrow's grand finals, the penultimate day of the FEI WBFSH Jumping World Breeding Championship for Young Horses is traditionally the moment when the horses that did not qualify for the final appear in the ring one last time. The consolation for the 7-year-old horses was on the program this morning at the Ratina Z Arena and almost 100 horses appeared at the start.
It was the British lady rider Nicole Lockhead Anderson who jumped to the victory with the Oldenburg gelding Conthargo PS, a son of Conthargos and Centadel who, as his name already suggested, was bred by Paul Schockemöhle. Lockead Anderson and Conthargo PS managed a clear round and with a time of 59.17 seconds they were the only combination that keep the time under 60 seconds.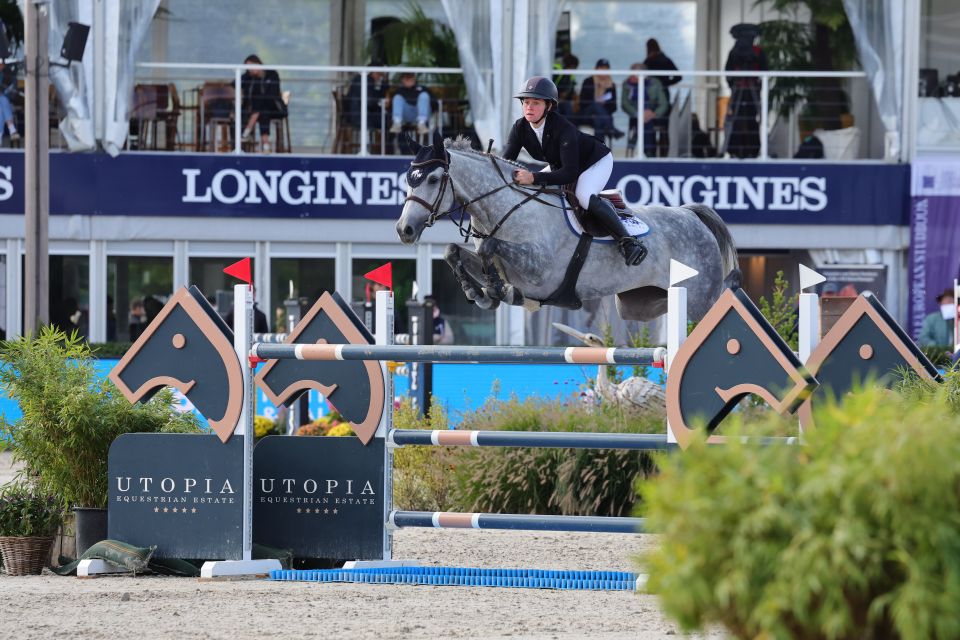 The French rider Julien Gonin managed to secure the 2nd place here with the Zangersheide stallion Crack Bel Z, who was bred by Frederic Neyrat. This Crack Bel Z is a son of Con Air out of the Fortuin Z mare La Toya III, who jumped at 1.60m level with the Swiss rider Arthuro Gustavo Da Silva. Gonin and Crack Bel Z managed to reach the finish in 60.39 seconds and with this performance they came more than a full second short to beat Lockhead Anderson and Conthargo PS.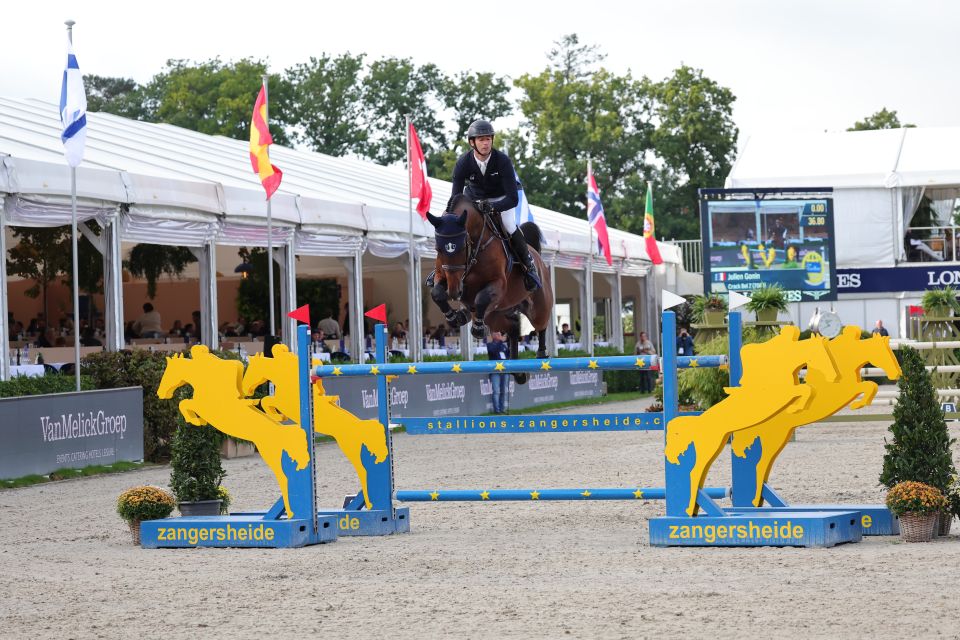 3rd place went to the young Belgian rider Kyle Cuypers with the BWP gelding Quadro Van 'T Buxushof, a son of Elvis Ter Putte and Bentley van de Heffinck who was bred by Johan Cuypers and Kelly De Vuyst. They also managed to provide a flawless performance and this in a time of 61.88 seconds.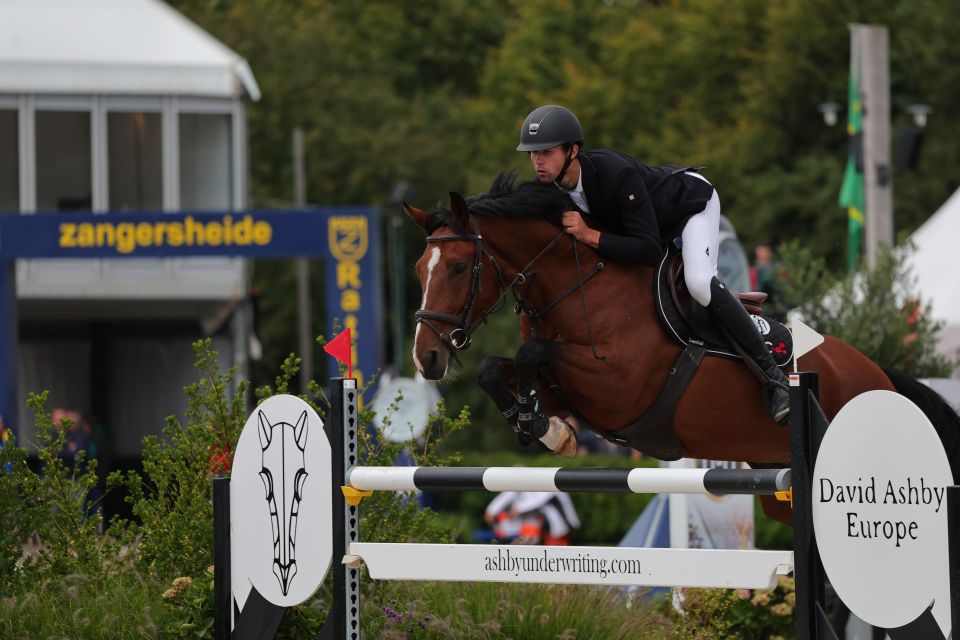 The other combinations that managed to reach the top 5 of the rankings were the Spanish rider Carlos Bosch Cebrian with the AES mare Jolie van der Berghoeve (Jaguar v. Berghoeve x Kannan – B: Paul van den Bosch) and the German rider Matthias Gering with Zangersheide mare Corablue Z (Corydon Van T&L x Los Angeles – B: Heinz Teeuwen).